On the launch of the new MCQ brand, Everledger's Calogero Scibetta shares his thoughts as a collaborator on the revolutionary brand. By internalising technology, MCQ is changing the customer experience and walking the walk on transparency.
It's rare to see brand-new luxury fashion brand enter the market, so the launch of the MCQ brand (part of the house of Alexander McQueen) on the 3rd of September is immediately a point of interest. But MCQ aspires to bring more than newsworthiness: their aim is to spark a revolution in how the world consumes fashion.
The brand's digital alter ego is MYMCQ, a blockchain-powered tech platform that enables collectors (consumers) to securely register and trade items of clothing designed by a hand-picked selection of collaborators. MYMCQ is like a high fashion Instagram, where the MCQ community can browse and demonstrate their appreciation of different icons (collections).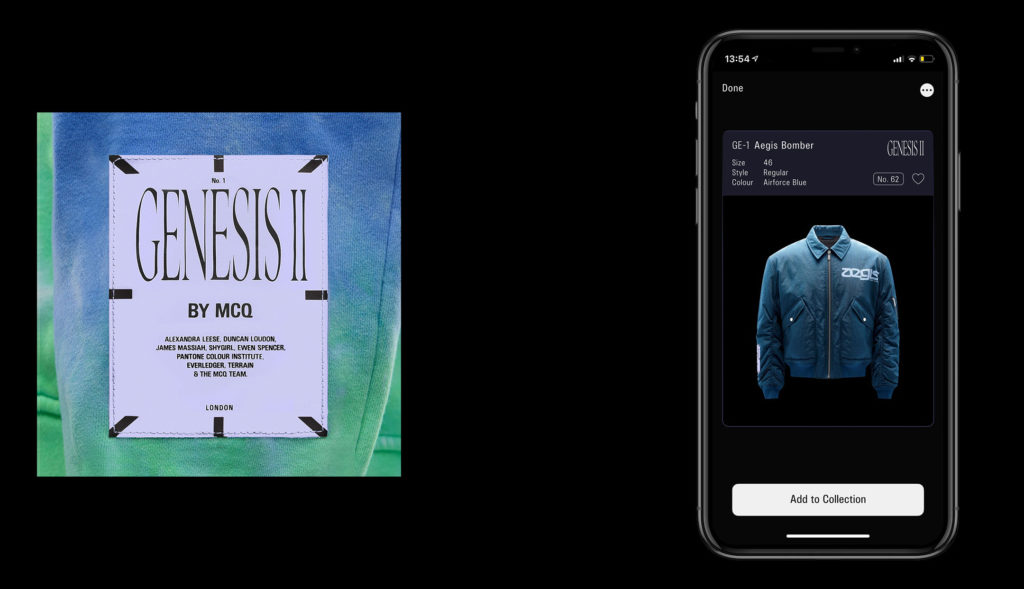 All items are limited edition with their own unique digital identity on MYMCQ. For example, a baseball cap from an exclusive collaborator might be designed in London, made in Italy and then bought and sold by several collectors. The community can trace its journey on the blockchain.
MCQ is therefore a cultural accelerator that rides at the intersection of technology and design – something that has never been attempted to this extent in luxury fashion. Sure, nearly all brands have a digital element, whether websites, apps or videos. Of course, technology is commonly used in design and manufacture. And yes, some brands have gone further to create digital identities of garments as an anti-counterfeit measure. But MCQ is the first luxury brand to use technology as a cornerstone of its identity. Don't just use technology; internalise it!
Everledger is the technology collaborator for the new brand. We ensure that a secure and permanent digital record of each item is entered on the blockchain, enabling collectors to see the lifecycle of each item, charting its origins to the first purchase, and even resale.
This innovative approach for the fashion industry allows MCQ to narrate a unique and unchangeable story about every item. Collectors can be confident they're purchasing authentic items, regardless of whether they're being sold directly from MCQ or second-hand via another consumer. This helps to combat counterfeit luxury goods. And by enabling the easy resale of items between consumers, MCQ hopes to encourage more mindful consumerism.
Everledger and MCQ enjoy a deep alignment on the need to invest heavily in sustainability. MCQ uses an end-to-end packaging system to remove the current re-packing model. Their collaborators favour recycled, innovative, technical and deadstock fabrics. Perhaps most striking, the brand aims to increase item lifespan by reselling on the MYMCQ platform in a bid to break the seasonality of fashion, which can push people to consume much more than they need. There is a feel-good factor that comes from knowing the provenance of the materials.
'Fast fashion' is shown to have a negative impact on the planet, whether from water consumption and pollution, or poor labour conditions and human rights. We are proud that we can help MCQ to use the blockchain to give more power to consumers. Equipped with transparent and trustworthy information, customers can buy, collect and re-sell with confidence that the item reflects their own values. Many brands have talked about countering the seasonality of fashion. MCQ is integrating technology to make it happen.
MCQ will launch several icons, on a regular basis, each created by different collaborators. This cavalcade of fashion can be followed and appreciated on the MYMCQ community platform, whether you are an active collector or not. The product is a digital gateway to this community – so individual fans can engage with the brand pre-purchase, during the purchase, post-purchase, and so on.
MCQ is a courageous brand. They have gone 'all in' on technology. In fact, it is the technology that makes their collection unique. The ethos of the brand is collaboration and shared responsibility, so it was a thrill to get involved in part of their extended team.
We had their trust from the start and relished the opportunity to collaborate on all areas of technology. This includes the blockchain and NFC technology. But we have also helped to develop the website and the swing tags on each product, which are central to the user experience, as the instructions inside tell you how to register your item on MYMCQ.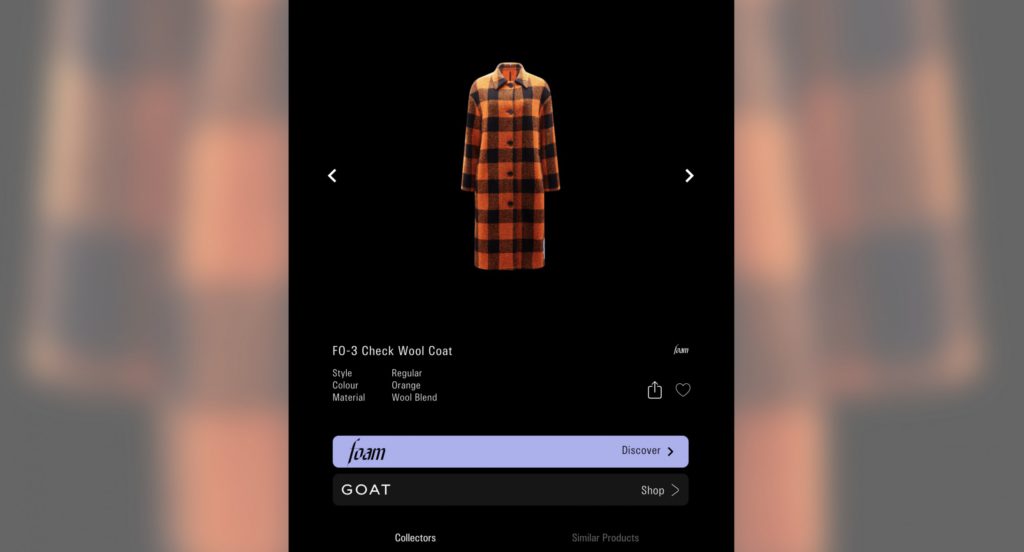 Digital fabric of the brand
The customer experience for a garment is usually limited to the look and feel of the material and design. Do I like the colour and the cut? Great, then I'll wear it. With MCQ, the experience stretches much further. You are part of a global community of like-minded people. You can buy, wear and eventually even re-sell. Collect and trade. All the while, you can take pride in owning a product that is exclusive, authentic and desirable. This is fashion in 4D, where a digital seam runs through each item to bring an augmented brand experience.
Sports teams often talk about 'pride in the shirt'. Your jersey is more than a number on your back – it's a symbol of distinction and a tribute to those who wore it before you. You never own it, you're simply adding to its story, and growing its legend to inspire the next player. MCQ taps into that sense of identity and legacy. The brand is a statement of what you stand for. What you believe in. Your tribe.
As somebody who has worked in the high luxury market for many years, I am really excited to see Everledger plant our flag in this territory. What we do best at Everledger is bringing technology to new environments. I believe there's a huge amount of value we can bring, as the sector reaches for ever more trust, transparency and sustainability. The whole MCQ project – which has only just begun, by the way – has proved very challenging from a technical perspective, as we have broken so much new ground, but also extremely rewarding. I am so happy with the outcome. What we have achieved is really quite beautiful.
Together, we have helped to bring the future of luxury ten years forward. At Everledger, we're proud to play our part in this disruptive, aesthetic revolution.